What's up with dumb people spamming Facebook with 3 bloody accounts nowadays?
Take this for example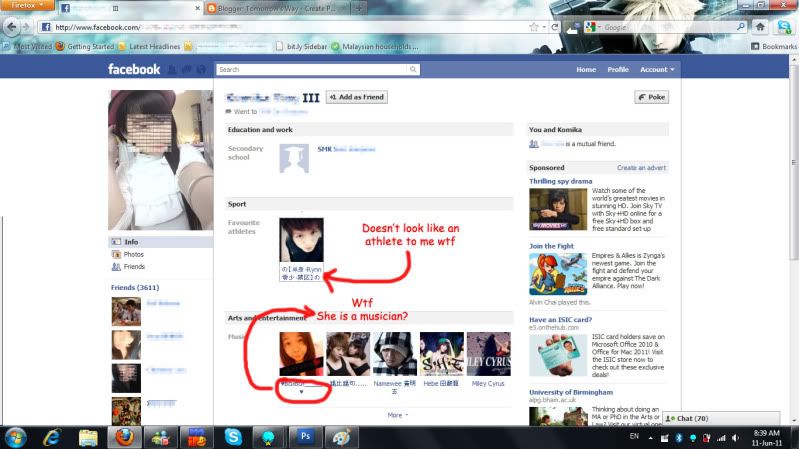 I don't get it..
What is the point of having 3 accounts with the same people as your previous account?
Are you just too free or something?
Or what about introductions like this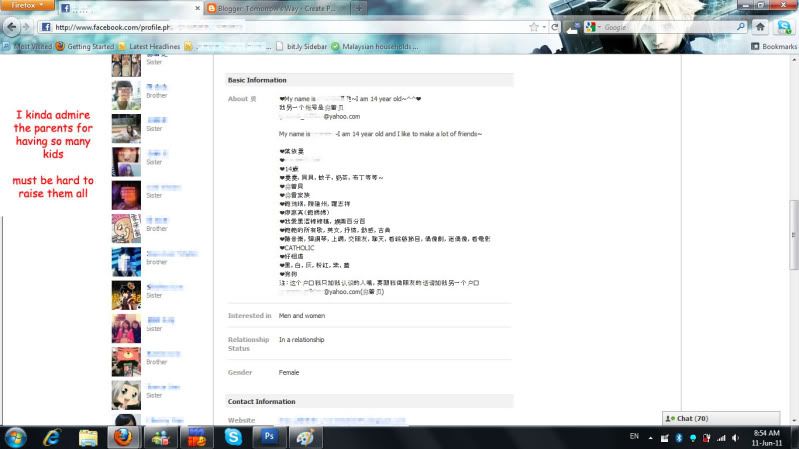 It's like saying..
"Ohay, I've just reached sweet 14 and started my puberty.. Please come rape me"
And I do understand the need to have few close friends listed as your bros or sis..
Heng dai Ji mui... I geddit I geddit.. but having 30 of them kinda defeats the purpose...
And finally we have idiots who put themselves as public figures
Such as this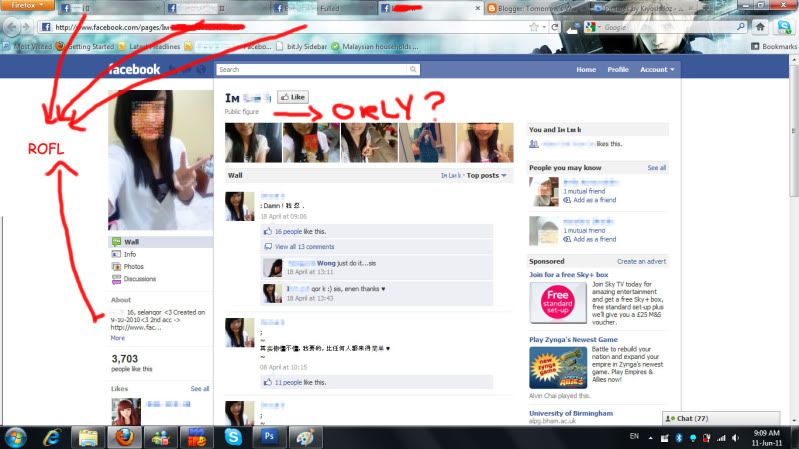 Public Figure?
Seriously?
Don't remember you being a Parliamentarian, Artiste, or whatever
You're a nobody.... face it..
If you wanna be a somebody and a public figure.. then start doing something!
Go be a fashion model or whatever.. till then you're no public figure
I rest my case...
Asshats takin' over Facebook since teh age of Friendster
Peace Out ya'll
**Names and identity has been mosaicked
- to prevent them from being subjects of ridicule..
- I have nothing against them.. just wanted to use them as examples as to how vain people can get
Labels: Personal Views, Syiok Sendiri, Thoughts